Westchester County is home to a bunch of dog parks where you can take your furry friend to play, exercise, and socialize with other dogs. Here are some of the most popular dog parks in Westchester:
Saxon Woods Park - White Plains
Saxon Woods Park in White Plains has a dog park that is very popular among dog owners in the area. It's a 1.5-acre fenced-in area where dogs can run, play, and socialize off-leash. The dog park has separate areas for small and large dogs, as well as benches, water fountains, and waste bags for dog owners. The park also has hiking trails, picnic areas, and a pool complex that are open to visitors.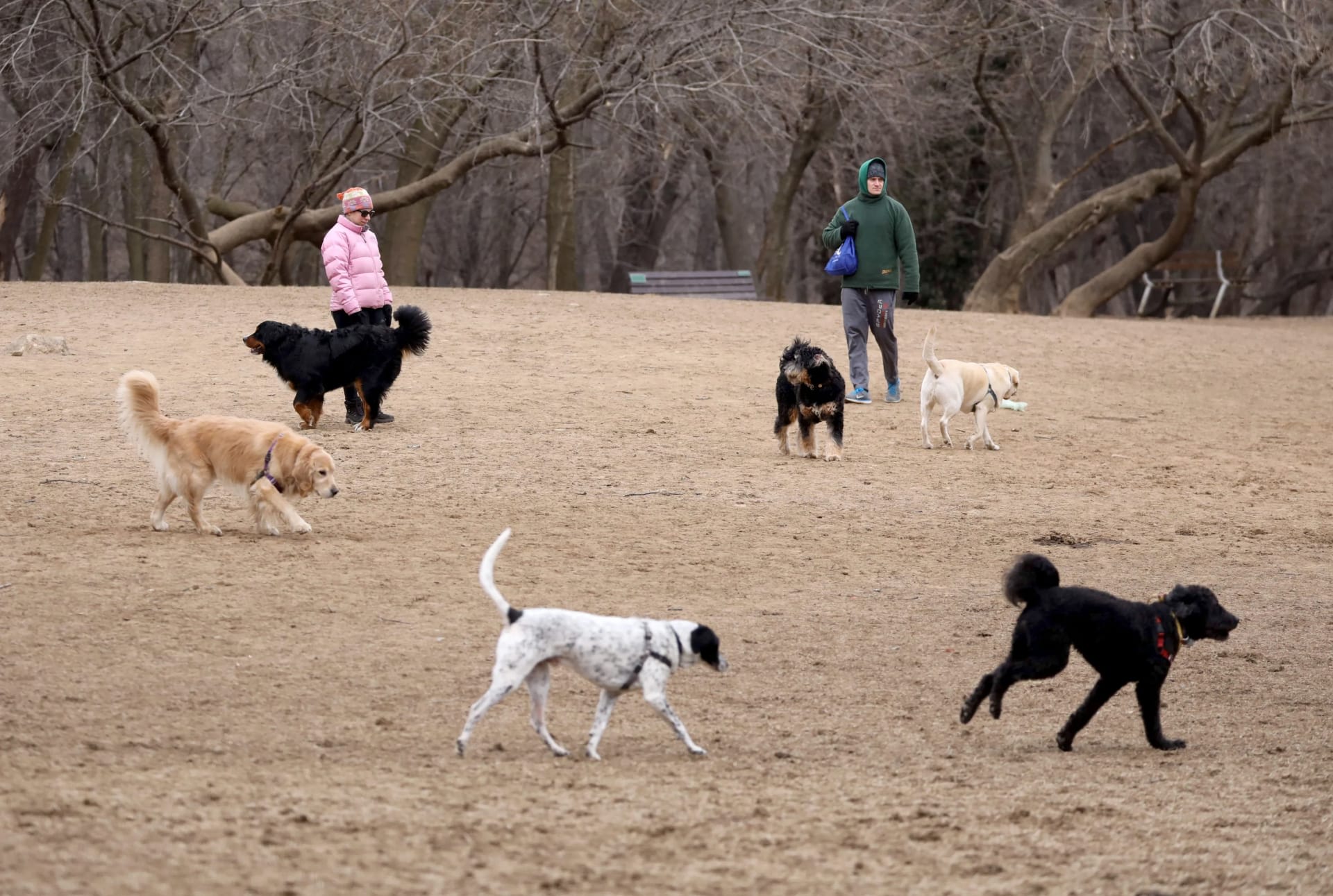 Ward Acres Park - New Rochelle
Ward Acres Community Garden and Dog Park is located in New Rochelle and is a popular destination for dog owners in the area. The dog park is a fenced-in area where dogs can play and socialize off-leash. The surrounding area also has hiking trails, picnic areas, and sports fields that are open to visitors.
Playland Beach - Rye
Playland Beach is a favorite dog-friendly beach located on the grounds of Playland Park Amusement Park in Rye. Dogs are welcome to join their owners on the beach from October 1st until April 28th, which makes a trip to the beach a great day time activity during the winter.
Gedney Park - Chappaqua
Gedney park, found in Chappaqua is a great location that offers various trails to walk dogs off the leash. The 126 acres of space include trails that

have some relatively flat sections with gentle ups and downs and some short steep sections through shady trees and mossy fern groves. Additionally, dogs are welcome to swim in any of the bodies of water in respect to the off leash hours.
Ridge Road Park, Hartsdale
Located a few minutes away from the Hartsdale train station, Ridge Road Park is a flat developed terrain of 236 acres. It offers reservable picnic areas with three pavilions, a playground, and athletic fields, including the Miracle field for children with disabilities. The underdeveloped parts of the site are heavily wooded trails which are perfect for dog walking and spending time outside.
Abrendoth Dog Park, Port Chester
With a fairly recent opening, Port Chester's Abrendoth dog park is a very friendly space that always brings visitors back. It includes three sections separated by fences for big dogs, small dogs, and an area called the "Time Out Corner'' for dogs that don't want to socialize.
Bronxville Dog park
Bronxville dog park, found in Bronxville is a small, very simple area that people can visit with their dogs. The grass is well kept, however, there are no fences or waste bags, so it is the owner's responsibility to leave the area clean.
East Rumbrook Dog park, White Plains
East Rumbrook Park Dog park is found at the end of a parking lot in the town of Greenburgh. This one acre park has a fenced area for dogs and a trail to walk your dog on a leash. Growing by the day, the East Rumbrook Dog park is looking to become an even better place for dogs with the help of people's membership.
These are just a few of the many dog parks and dog-friendly parks in Westchester County. Please note that some of these parks may require permits or have specific rules and regulations for dog owners.